As therapist, taking care of others is in our DNA. 


Our primary concern is for the well-being, health and return to fitness and function of our patients. Sometimes the cost of this is our own self-care.
Despite this topic gaining momentum and awareness in recent years, the global pandemic and the stresses and strains it has put us under as individuals and as a collective industry have highlighted the need for self-care more than ever. 
We simply cannot expect to help others unless we're functioning to the best of our own ability.


This workshop divided over three evenings for convenience, discussed some of the key things to consider, some of the strategies you may want to employ and to raise awareness of how taking care of yourself is the priority to be able to take care of others. 
We were joined by guest therapists and industry experts to share their lived experiences and reflections on this important topic. So make sure you make time for yourself for a change!


Buy now to learn how to better help yourselves in order to be able to better help your patients. 
Learning Agenda


Part one – Putting your own life jacket on first – Why you can't pour from an empty cup and how to keep it full.
In this session Mike provides a webinar around the importance of putting on your own life jacket first and why self preservation and self care isn't a selfish act. 
Following Mikes presentation he is joined by Andrew Spaak, Chair of the Sports Therapy Organisation (STO) , Sports therapist and clinic owner, as they share experiences both personal and pertinent to their associations and their Association members over the last 12 months. 
Andy discusses the mental health first aid course and how this is been of benefit to himself and their members, finally they are joined by Malcolm Sloan to answer some of the Q in A that the audience submitted during the course of the workshop. 
Part Two – Patient wellness – How patients are feeling right now and how to adapt your communication and marketing. 
Malcolm is joined by Dan Willis, Founder of Well Good. In this session you will learn:
Help you understand how your patients are feeling right now and/or how to find that out.
How you can use that to improve your offering to patients, avoid pitfalls that will lose patients, and some tips to attract more.
How to get the balance right of helping patients feel comfortable talking to you but practical tips to avoid taking their monkeys on to your back. 
Part Three  – Panel discussion – Case Studies, spotting warning signs, and practical steps that work for a time poor therapist.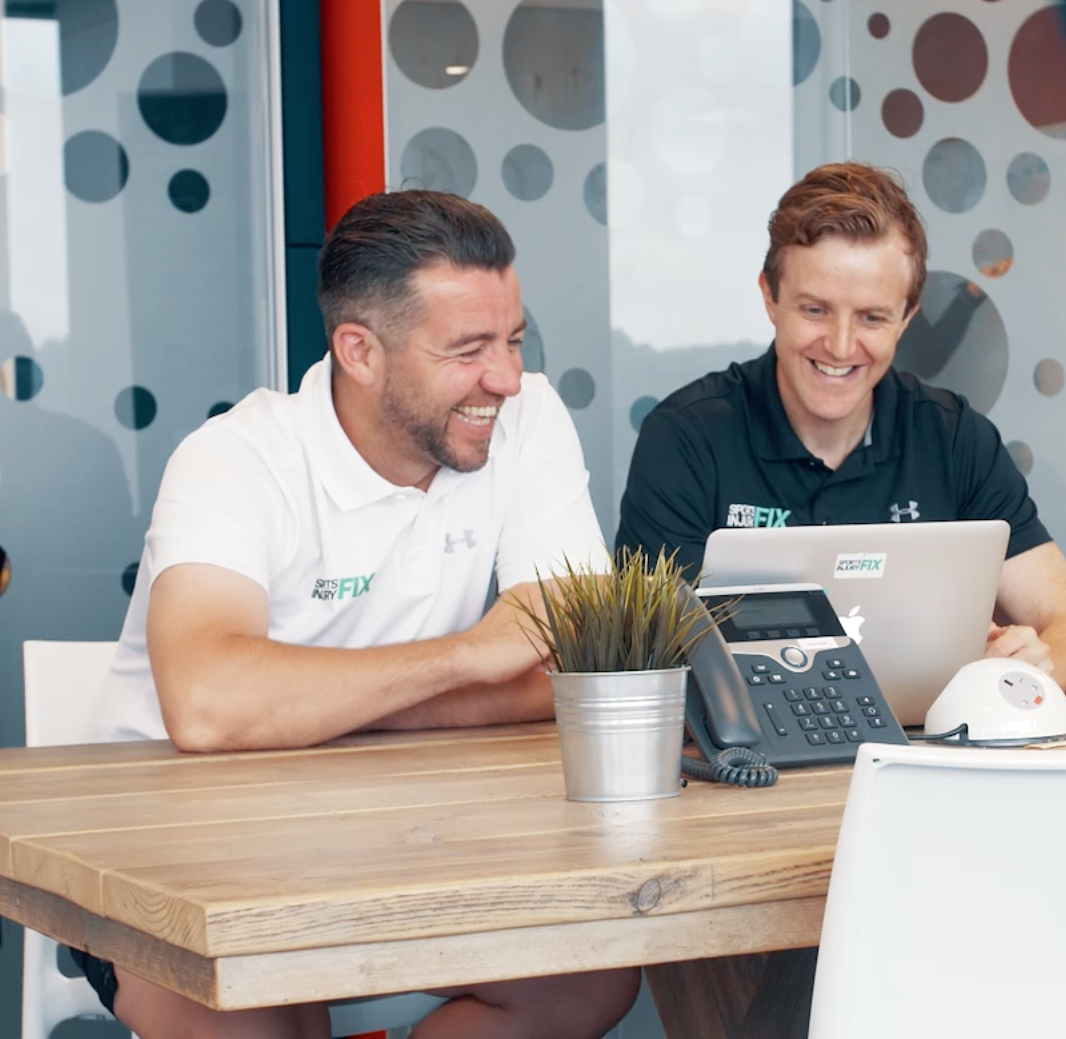 Hosts: Malcolm Sloan and Mike James


Malcolm has 20+ years experience of growing businesses, coaching, and helping others to succeed.
Mike has 20+ years experience as a physical training instructor, sports therapist, strength coach and physiotherapist.
Between them they've set up & grown TherapistLearning.com and SportsInjuryFix.com exponentially. They've helped thousands of therapists across the therapy professions make running their business easier, gain confidence and improve their outcomes.
See what other therapists said about our previous events...